A very happy 6th birthday today to Murphy (CDX RA NA OAJ NAP CGC TDV). Murphy was my novice A (rally, obedience and agility) dog, my introduction to dog sports and positive training. Known as Uncle Murphy in puppy play groups, he still loves puppies - and truly specializes in teaching social skills to puppies - never correcting, but only reciprocating play when play is polite - he'll find the shy puppy in the group and wait for him (her) to come out of its shell. As a therapy dog Murphy loves reading with children - and showing off tricks at the nursing home, Murphy has taught and sharpened clicker skills for many of our ABC students - sometimes working as their demo dog (often with me at a distance offering subtle hand signals with alternate cue - EVIL GRIN). Then there's naughty Murphy who relishes the destruction of Teller's stuffed toys - Teller always picks out stuffies and Murphy always chews their feet/tails/ears/faces off.
Murphy is enjoying his retirement from competition - but still enjoys hitting the road with me and Teller and the "free" cookies that come along with travel and trialing..Happy Birthday Murphy - and many more.
Murphy through the years....
Six weeks:
Eight weeks:
Sixteen weeks:
Twenty-four weeks:
Six months (with Kasei):
One year:
Two Years:
Four years: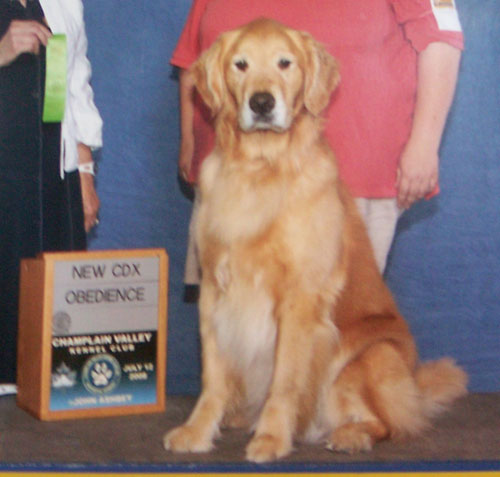 Last summer:
Murph playing agility: